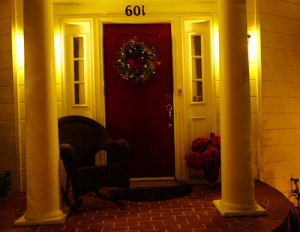 As the Holiday Season rolled in , I know I am not alone in wishing I could squeeze out a little more time to sit and sew. We are all juggling our time , trying to spend time with friends and family that we are so blessed to have  , shopping, decking out our homes and finishing up those last minute Christmas gifts.
I learned my lesson this past year and kept my "homemade" gifts to a minimum. I went to Sam's Club and bought a bunch of aprons and embroidered cute designs  by Urban Threads called Spice it Up.   I added a little ribbon trim and I am good to go.  If you have an embroidery machine check out their designs – really well digitized and sooo cute. I did several different sayings ( a total of 14 aprons), these are what I have "left" before my last go-round of Christmas gifts for hostess gifts etc.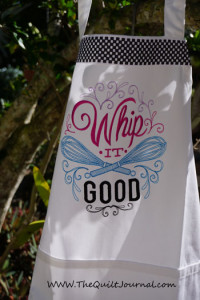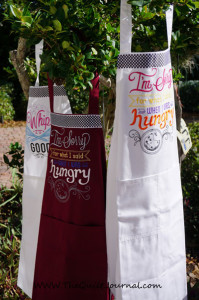 I have only spent a few minutes here and there trying to finish up the modern version of Judi Madsen's  Quilting makes a Difference quilt.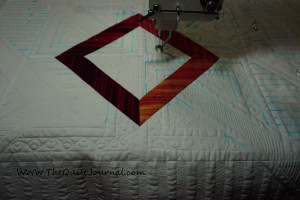 As you can see, I have about 3/4  of this little quilt quilted. There is a lot of marking and it is very densely quilted.  At busy times like now I have to remind myself that it is about the journey. I have a tendency to want to push on through, when I know I will be happier with the end result if I am relaxed and able to focus- even if it's for short periods of time. Having said that, I know I am not going to finish this until January rolls in and my house is back in order.
Once again, I am thankful for all of you in the quilt blogging community that have shared and encouraged this past year. I feel that I have learned so much and have enjoyed meeting so many of you.  Until next year….Wishing you and your loved ones a wonderful Holiday Season and a safe, healthy, happy New Year!
Happy Quilting!
Debbie