This past week I helped my son move to Richmond Va to start a new job… Sigh… What a crazy summer this has been!! I have been away from home for weeks at a time for various reasons and am longing for some quilt therapy.
I was catching up on my email  and I am in awe of the wonderful  amount of creative sharing that goes in our quilty worlds.  Jill McDaniel  is a talented quilter who also quilts on an APQS George. Jill has shared  wonderful tips in the past and  this one was  for a Pinmoor DIY alternative . I have seen the Pinmoor video put out by Leah Day. Pinmoors  look like it could be a really quick way to pin-baste a quilt without cramping up your fingers fastening and unfastening all those quilt pins. However,  $34 for 100 pin toppers made me think more then twice about how much I really wanted to try them…….Enter Jill…….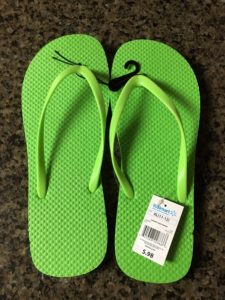 Jill felt the same  about the cost of these little do-dads, so she had tried different types of foam but they were not performing the way she had hoped. While shopping in Target and thinking about another source/type of foam for the ends of the Pinmoor  DIY alternative she looked down at her feet and realized she was wearing flip flops……foam!!!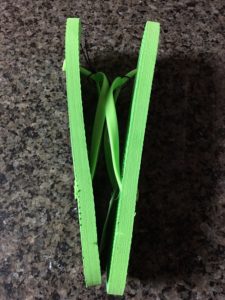 Initially she purchased a pair of children's flip flops and cut them up into little squares. They held up beautifully to pin basting a quilt . Jill also loves how easy they are to remove as you free motion quilt.
After going to  Walmart and buying an adult  XL pair of flip flops for .98 cents, Jill said she ended up with about 300 Pinmoor knock offs that  work great! That many Pinmoors would cost $101.85 plus shipping!!!  I shared Jill's pictures so you can see for yourself this creative idea.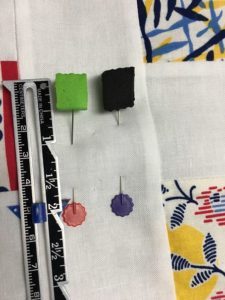 I also agree with supporting small business whenever possible, but this is such a simple solution with huge savings that I had to pass this on.
I can't wait to give these a try- I have several quilts calling my name 🙂 I hope you will too. Drop us a line and let us know how they worked for you!
Thanks  for sharing Jill !!!
Debbie