I am finally carving out a bit of time up in my sewing room. After much doodling I decided on doing some free motion swirling flowers in the white background areas. I used a modified flower embroidery design in the center of each block and I was looking for something that  just "felt right" .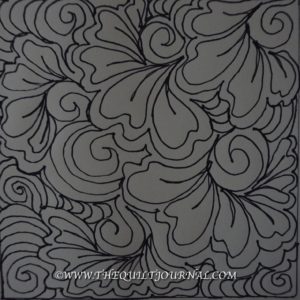 Two of some of the talented people I follow for free motion quilting inspiration are Lori Kennedy at the theinboxjaunt.com and Patsy Thompson's wonderful tutorials on YouTube, her site www.Patsythompsondesigns.com and both of their Craftsy classes . They are two of the most talented, creative quilters out there. I feel that the free motion swirling flowers were a direct result of Lori's Dizzy Daisy motif and Patsy Thompson's Plumify technique  from her Ultimate Free-Motion Feathers  on Craftsy . I love the movement in Patsy's Plumify and at the same time love all the swirls thrown in on Lori's Dizzy Daisy. The addition of the swirls, "Cs" and echo quilting make this an easy fill that is so pretty.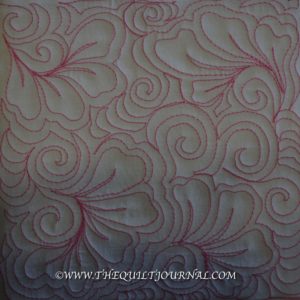 I thought I would do a quick tutorial on what I'm currently doing on this quilt……before time passes and I have to scratch my head and figure out the motif again! I will also add the drawing to my notebook of quick  designs that I like. It's amazing when you thumb through how many you forget about!
I am loving the texture that the quilting is bringing to the white background areas on my quilt. Is it quilted to death?…..You bet!…. But if that isn't your thing, simply change up the scale to a larger motif and cover even more real-estate on your quilt more quickly.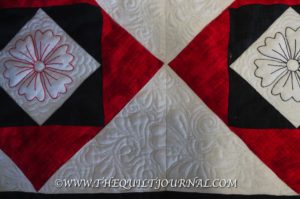 I hope all of you guys are getting in some great quilting time- I have sure missed talking with you all!
Hugs
Debbie